Do You Update Your Firewall Every Quarter, or Ever? Did You Know This Should Be Done Daily?
By Elite Networks | February 3, 2021
A firewall is your networks' first point of protection from the outside world. This makes your firewall extremely important, especially since 2019 was a huge year for hackers, and 2020 is predicted to be even bigger.
Did you know that your firewall needs to be updated with the latest security features the first day you take it out of the box? As a busy IT manager, or a small business owner you may only update firewalls quarterly, and perhaps not at all. The fact is, you should check your firewall for updates every single day.
When should you replace your firewall?
We recommend replacing your firewall every 3 to 5 years. Generally, you should replace your firewall when it no longer has manufacturer support, if your network environment requirements change, or if your company starts growing exponentially. As mentioned above, your firewall should be updated as often as security updates and patches are released for it.
Just like computer operating systems, firewalls reach an end of life date. After that date no more security patches and updates are released. This leaves your company's front line of defense against cyber threats vulnerable.
Therefore, it is important to work with an IT company that specializes in firewall management. It shouldn't be left up to the people of an organization to keep tabs on the life cycle of their firewall, they need to focus on keeping their business running efficiently.
Why would you need to replace your firewall if it isn't older than 5 years?
Think of your firewall as a cellphone. When a new generation of phones is released, the new phones have important security updates, patches, and features that older versions can never get. For example, the iPhone 8 does not have facial recognition as an additional security measure. Apple's next generation phone released, the iPhone X, comes standard with facial recognition. However, they don't provide updates to older iPhones to add this security feature, making them obsolete and less secure.
Firewalls are the same way. If you buy a firewall on the last year of its life, the new generation product that will replace it the next year will have more security features and measures in place.
Do you have a feeling of uncertainty regarding your company's data and private files?
Did you know: Even a small gap between when a firewall update or patch is available, and when you actually install it creates a risk? During this period, you are exposed, and vulnerable to cyber attacks.
Did you know: As soon as your updates are out of date, then your compliance with HIPAA, PCI and DSS are also out of date? The Office of Civil Rights dedicated an additional 2 million dollars in 2015 for HIPPA investigations. If compliance is a critical part of your business, RMON Networks is a trusted partner that can assist in keeping your company compliant.
Did you know: Manually updating your firewall is a waste of time and resources when it can be done daily for you automatically? The scale and speed of today's threats are too great to risk leaving your network exposed with an out-of-date device.
Even if your current firewall is bought and paid for by your company, RMON Networks' firewall services come standard with our Managed IT Services Package. Don't spend money manually maintaining your current firewall and risk relying on its potentially outdated security. Eliminate your liability and improve your security by contacting us today!
What features should a good firewall have?
Firewalls are a critical piece to protecting your organization's network security. Therefore, the firewall you choose should have the following features to help keep your valuable data safe. If you have an IT provider, they should already be aware of these firewall standards.
Malware Protection: Protects against malicious websites in both encrypted and non-encrypted traffic.
Intrusion Detection Systems (IDS) and Intrusion Protection Systems (IPS): Both of these systems work together to prevent cyberattacks by comparing "network packets to a cyberthreat database containing known signatures of cyberattacks — and flag any matching packets" according to varionis.com. The IDS identifies the packets while the IPS prevents them from breaking through to your network.
Virtual Private Network (VPN) Capabilities: This ensures that your network traffic is secure and encrypted between locations.
Web Caching and Filtering: This allows you to block access to potentially unsafe websites (some firewalls offer this service as a subscription) and allow access to known safe sites.
A Management Portal: This allows you to see and manage all your firewall's activities.
Update control: Allows users to control when and how their firewall is updated.
A solid warranty.
If you are in the market for a new firewall and don't have an internal IT department, contact us today and we can help you pick out and manage the best firewall solution for your business!

Category: Business Malware Network Security Security Alerts

Is your firewall older than 5 years? Contact us today to find out more about how RMON Networks can help with your company's firewall management!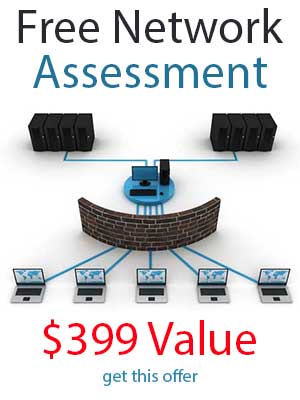 Long Beach Computer Network
---
With our comprehensive services offering including advanced integration, custom configuration, enterprise consulting, high performance systems support, storage solutions and more - Elite Buyer simplifies processes, reduces costs and maximizes your IT buying power.
Elite Buyer is the premier single source provider of IT products and services. EliteBuyer.com offers over 200,000 brand-name IT products from leading manufacturers, such as HP, IBM, Sony, Cisco, Microsoft and more. Elite Buyer's comprehensive services offering assists customers with implementation and integration of the latest IT solutions organization-wide. Small and Medium Business (SMB), Corporate customers and Government and Education customers can turn to one partner for hardware, software, peripheral, service and solution needs.