How to fix Duplicate IP Addresses
When two devices attempt to share a single IP, you see the dreaded "Address Already in Use" error — with no ability to access the network.
The Quick Fix: The blame for this often rests with your router's default DHCP configuration. DHCP is probably trying to assign your new device an address at the beginning of your subnet, and another device may already occupy these low-numbered addresses with static IPs. If you've just introduced a new device or server to your network, it may have its own DHCP server. Simply disable the DHCP server on that device to restore sanity to your network.
The Preventive Measure: You can take one simple step to avoid IP conflicts by modifying your router's configuration to begin assigning DHCP addresses near the top end of your subnet, leaving the lower addresses available for devices that require static IPs.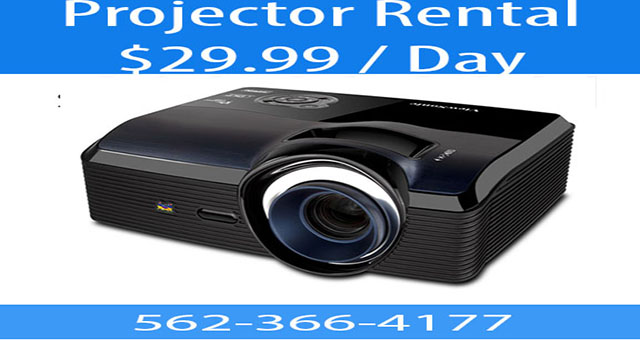 how to fix IP Address Exhaustion
To troubleshoot this issue, use the ipconfig command. If the workstation has assigned itself an IP address that begins with 169.x.x.x, it means that no IP address was available from the DHCP server.
The Quick Fix: Some users on cable internet might not have a local router, in which case IP addresses are assigned on a limited basis directly from your ISP. You have probably run out of allowed IP addresses from your ISP. The solution to this is to purchase either a standalone router or WiFi access point with an integrated router. This creates your own local pool of internal addresses, ensuring you won't run out.
If you already have a local router with DHCP, the default address pool might be too small for your network. By accessing the DHCP settings on the router, you can adjust the size of the address pool to meet your network's needs.
The Preventive Measure: It's important that any internet-connected network have a local router in operation with NAT and DHCP, both for security reasons and to prevent IP address exhaustion. The router needs to be the only device connected to the modem, with all other devices connecting through the router.
How to fix DNS Error Problem
Errors such as The Network Path Cannot Be Found, IP Address Could Not Be Found, or DNS Name Does Not Exist, can usually be traced to a DNS configuration issue. The command line utility nslookup can be used to quickly show a workstation's DNS settings.
The Quick Fix: Workstations and other network devices can be configured to use their own DNS servers, ignoring the server assigned by DHCP. Checking the 'Internet Protocol Version 4 (TCP/IP)' settings for your adapter will show if an incorrect DNS server is specified, so just select "Obtain DNS server address automatically" instead.
The Prevention Measure: Your local router might be configured to operate as a DNS Server, creating a DNS pass-through to your ISPs servers. On busy networks, this may overload the capabilities of the router. Change your network's DHCP settings to directly access your DNS servers.
How to fix Workstation unable to connect to the network
If only a single workstation is displaying the "No internet" message when opening a web browser, we can usually assume that the rest of the network is healthy and turn our attention to any hardware and software that is particular to this system.
The Quick Fix: To resolve this network issue, start by eliminating the obvious communication barriers such as a bad cable, poor WiFi signal, failing network card or incorrect drivers. Ensure that the workstation's network adapter is configured with the correct IP, subnet, and DNS servers.
If that doesn't solve the problem, check any firewall software on the device to ensure that necessary ports are open to the external network. Common ports include 80 and 443 for web traffic, plus 25, 587, 465, 110, and 995 for email.
The Preventive Measure: It's usually best to leave all workstation TCP/IP settings to "Automatically assigned." Use a DHCP server to hand out a uniform configuration to all devices on the network. If a static IP is needed on a particular workstation or server, most DHCP servers allow the ability to create static IP mappings.
Unable to Connect to Local File or Printer Shares
Sharing problems are among the most difficult network problems to solve, due to the number of components that need to be configured properly.
Most commonly, sharing problems arise due to conflicts between mixed security environments. Even different versions of the same operating system sometimes use slightly different security models, which can make interconnection of workstations difficult.
The Quick Fix: We can cure sharing problems most efficiently by drilling down through the possibilities in this order:
Ensure that the required services are running. On Windows systems, the server, TCP/IP NetBIOS Helper, workstation, and computer browser services all need to be running. On Linux machines, Samba is the primary component required to share with Windows systems.
Check your firewall(s). It's very common for a workstation's firewall to be configured to block file and printer sharing traffic, especially if a new antivirus package is installed that introduces its own firewall. Firewall issues can also exist at the hardware level, so ensure that routers or managed switches are passing share traffic within the subnet. Speaking of subnet….
Ensure all workstations are on the same subnet. This problem typically only appears on complex networks, however, even simple networks sometimes have static-IP equipment with an improperly configured subnet. The result is that external traffic will move about just fine, while internal traffic will hit unexpected roadblocks.
All Windows network adapters will need File and Printer Sharing for Microsoft Networks, Client for Microsoft Networks, and NetBIOS over TCP/IP enabled.
Once the above checks have passed, it's finally time to check the most likely culprit, permissions. There are multiple layers of access required, each with their own interface within the OS. Check for:
        Systems configured with the wrong workgroup or domain.
        Incorrectly configured HomeGroup.
        Network type set to Public.
        Incorrect NTFS permissions.
Slow Internet Performance
Slow performance is typically due to congestion, or sometimes poor quality connections that have corroded or otherwise deteriorated. Congestion may not be directly related to bandwidth exhaustion, as a single overloaded port on a switch or router can diminish network performance.
This can be especially true on leased lines where dedicated bandwidth is to be expected, but speed tests indicate the network is not reaching it's rated potential.
The Quick Fix: Use speed test websites, conducting tests from geographically remote servers. This can pinpoint areas of congestion on the ISP's network. In the case of cable internet, the local network is shared amongst your neighbors, committing your ISP to a costly bandwidth upgrade when saturation occurs. Report your findings to your ISP so that they can take steps to resolve the issue.
DNS servers are an often overlooked aspect of internet performance. Using incorrect DNS servers can result in routing congestion or load balancing problems. While you should typically use your ISP's DNS settings whenever possible, they may actually be routing traffic through overloaded web caches. You can temporarily adjust your DNS settings to use OpenDNS instead.
The Preventive Measure: if internet performance is critical, you'll need to procure adequate connectivity. While cable internet may be inexpensive, you could be setting yourself up for frequent jeers from employees. A local DSL operator may offer improved reliability for a slightly higher cost, but for the most consistent performance, you may find that an expensive leased line is a requirement for your organization.
There's plenty of help out there — use it!
The good news is there are a plethora of resources for troubleshooting and solving network issues, and many of them are free and built into most operating systems. Ping, tracert, ipconfig, nslookup, and speedtest.net should be in the top drawer of every admin's toolkit.
More advanced utilities such as Wireshark provide a detailed analysis of your network's potential stumbling points, while wardriving tools can be called upon to identify WiFi performance or interference issues.
Armed with a deeper knowledge of how your network works, you can be prepared for the inevitable, and can even train end users to troubleshoot simple problems themselves. Your reputation as a network hero lives on!
How to fix Credential, Permission and Rights Problems Windows 10
So, if you configured everything correctly and connected all systems without issue – then what could possibly go wrong? Anything and everything. The first problem that comes to mind with Windows systems is credentials, permissions and rights. Most times, you may try to access a host and not be able to because… yep, you guessed it – because they can not log in, or they do not have permissions to access resources once they are logged in.
Usually, someone knowledgeable in this area (a systems or network administrator, for example) may have configured this for you. If you did it yourself, you really need to consider a few things. First, Windows systems generally force you to change your password periodically. Or, over times of inactivity, accounts become stale or passwords forgotten. If this happens to you on your home or corporate network, you can either contact your administrator to fix this, or fix it yourself. To do so, simply access your account and login information within Windows to adjust what needs fixing. As well, you may be using a workgroup without a centralized source of access control and have to log in to multiple systems to simply use a resource. Workgroups create many problems because of this and are not recommended for computer networks ranging in size of 10 systems or more.
You can use the Windows Event Viewer to find most of your problems in this area, if you can log on and check it. It's recommended that you store a password in a safe place in case you forget, but never leave a credential set (username and password) visible for anyone to locate and use without your permission. Not being able to access resources over your network is a common issue and easily resolved with a better design, or a contingency plan to recover lost of forgotten credentials.
---
Best Business Router for my small office
The best bang for your money for a small office will be the Mikrotik Router of families. These router are very inexpensive and perform like a Cisco $3000.00 router.
Mikrotik Vs Ubiquiti — Which One is Better for Home Network?
Ubiquiti Networks and Mikrotik were the rising stars in telecom field for the past year and a half, I have heard various fiber optic technicians telling me that Ubiquiti is better suited wireless applications while Mikrotik is excellent at what it does best — routers. As the cheap and reliable alternative to Cisco expensive equipment, Mikrotik has a learning curve not many can endure and Uniquiti, famous for its 1G/10G Unifi Switches, also has its limits. So, how to make a choice between them? This article will offer detailed information about Ubiquiti and Mikrotik in terms of target markets, price point as well as their pros and cons, from the perspective of a long-time Ubiquiti and Mikrotik user.
Target Markets
After looking around at their website, You must admit the Ubiquiti website is a bit better than the Mikrotik site. But, there is no way to say witch one is better? Each of them are making some unique products.
Founded in 1996, MikroTik is a Latvian company aimed to develop routers and wireless ISP systems. Mikrotik offers a complete solution for wireless connectivity needs from the mANTBox, SXT, LHG, DynaDish to hAP AC. And they are also famous for their router devices. Mikrotik even launch the Mikrotik academy by expanding RouterOS learning possibilities for educational institutions.
While Ubiquiti Networks is offering Unifi series devices and its wireless accessories. UBNT has Unifi series, setting up WIFI network could not be easier, range and performance is superior. For detailed information about Unifi switches and its compatible optical transceivers, please see this article.
All in all, in noisy environment, UBNT is more stable and reliable due to its good antenna design, where Mikrotik devices are reconnecting constantly. Mikrotik have CCR routers, they are performing great, there was DDoS attack targeted to my customers network, CCR12G CPU where running at 80%, but did not crashed.
Unifi Switches Or Mirotik Routers
UBNT Unifi Switches and Mirotik Routers are the hot selling products. Both of the two hardware providers are widely deployed in WISP networks, and their switches and routers are software based which are 1/10 or less of the cost of the equivalent Cisco/Juniper products.
Ubiquiti offers an amazing price for wired speed switching, especially their Edgeswitch, Unifi switches, and Edgerouter. Their Edgerouter solutions seem to be faster than Mikrotiks solutions. UBNT are no longer providing the Edgeswitch series switches.
Ubiquiti UniFi Switch is available with either 8, 16, 24 or 48 RJ45 Gigabit ports at either 250 or 750 watts. The UniFi Switch delivers robust performance, PoE+ support, and intelligent switching for growing networks. The UniFi switch targets the Enterprise / SMB market, which is designed for a wider IT audience, and therefore, tend to be simpler, and easier to use. For its total, non-blocking throughput, the 24port model supports up to 26 Gbps, while the 48-port model supports up to 70 Gbps. The above image shows the US-8 8-port managed Gigabit switches with PoE Passthrough.
Mikrotik also makes routers and switches and supports advanced features such as MPLS. Ubiquiti routers use Cavium chips so they are not 100% software solutions, having a bit of programmable hardware support. Although most Mikrotik products are 100% software-based, their flagship router nowadays, CCR, also has similar hardware acceleration from Tilera.
CCR1016 is an industrial grade router with a cutting edge 16 core Tilera CPU. The CCR1016–12S-1S+ seen in the below image, comes with redundant power supplies and one RJ45 SFP 10/100/1000M copper module. It has 12 SFP Ports and one SFP+ port for 10G connectivity.
Wireless and BRAS-type solutions under RouterOS work fine, but routing has been a challenge since they moved from Quagga to XORP due to licensing issues; Mikrotik uses a lot of open source but published very little code, drawing extensive criticism from the open-source community. Although it's unknown to me if they are still using XORP, whatever they use still has flaws.