About Us 562-366-4177
At EliteBuyer.com, our customers drive our business, and serve as our number one priority. We pride ourselves on providing an unmatched standard of service and support, providing expert solutions on products, installation and repair for all of your computer needs.
We believe it's the talent and experience behind the technology that makes a difference for our customers. Our experienced team is available to provide expert remote assistance with any of your issues, as well as fast and efficient desktop and laptop repair.
Get back to what you do best, and leave the technology issues up to us. EliteBuyer.com, we'll have you up and running in no time. Quickly, affordably, and reliably.
Elite Buyer is a leading IT solutions provider. We bring together brand-name products and a complete service offering to deliver solutions that meet your unique business requirements.Â

Valuable solutions meet the demands of your day-to-day business. Elite Buyer works with you to understand your business and consults with you to provide recommendations for hardware, software and services - complete solutions - that are tailored to your IT environment.Â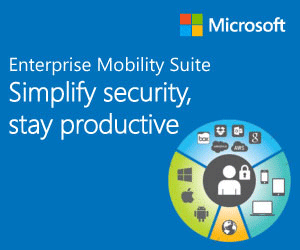 Long Beach Computer Network
---
With our comprehensive services offering including advanced integration, custom configuration, enterprise consulting, high performance systems support, storage solutions and more - Elite Buyer simplifies processes, reduces costs and maximizes your IT buying power.
Elite Buyer is the premier single source provider of IT products and services. EliteBuyer.com offers over 200,000 brand-name IT products from leading manufacturers, such as HP, IBM, Sony, Cisco, Microsoft and more. Elite Buyer's comprehensive services offering assists customers with implementation and integration of the latest IT solutions organization-wide. Small and Medium Business (SMB), Corporate customers and Government and Education customers can turn to one partner for hardware, software, peripheral, service and solution needs.Â

BusinessesÂ
North AmericaÂ
Elite Buyer North America is the premier single source provider of IT products and services resellers in the United States and Canada, bringing together more than 200,000 products and offers customers comprehensive IT services from advanced integration, financial services, custom configuration, connectivity solutions, enterprise consulting, high performance system support and more.Â
Public Sector (PS)
Elite Buyer's Public Sector division provides state, local and federal government agencies and education institutions throughout the U.S. with IT products, services and solutions.Â
Elite Buyer's PS division leverages the breadth of product and services from Elitebuyer's, and combines this offering with knowledge and expertise of the unique requirements of government agencies and educational institutions.Â